About Aerospace Careers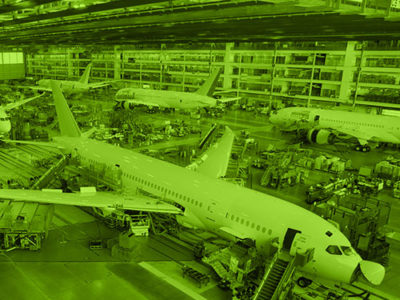 As an emerging international hub for aerospace and aviation, South Carolina is one of three places in the world assembling and delivering wide body jets. It's home to Boeing Centers of Excellence for IT, Research & Technology, and Engineering Design, and will be the exclusive manufacturer of Boeing's most technologically advanced jet, the 787-10 starting in 2017.
While The Boeing Company is a significant face of aerospace in the State, there are numerous other companies located in South Carolina. These include Lockheed Martin Corporation, TIGHITCO, Stevens Aviation, GKN Aerospace, Champion Aerospace, and Ranger Aerospace. South Carolina's aerospace cluster consists of over 400 civilian companies, as well as four major military aviation facilities.