Elisabeth Kovacs Named Executive Director of SC Future Makers
Elisabeth Kovacs Named Executive Director of SC Future Makers
Economic and Workforce Development Professional to Lead First-In-The-Nation Program
FOR IMMEDIATE RELEASE
Contact: James Richter
Phone: 803.528.1288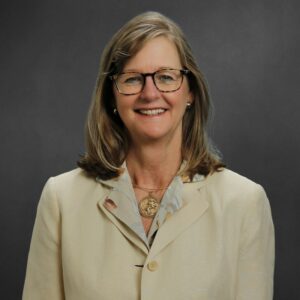 Email: james@myscma.com
(Columbia, SC) – SC Future Makers, a 501c3 nonprofit organization affiliated with the South Carolina Manufacturers Alliance, announced that Elisabeth Kovacs will serve as its Executive Director.
Formed in 2016, SC Future Makers is a workforce initiative whose mission is to connect the next generation in the state of South Carolina to all of the opportunities it has to offer, close the STEM skills gap, and retain talent for future economic development and regional prosperity. Utilizing the Tallo platform, SC Future Makers empowers students and individuals in South Carolina to create personal digital portfolios and connect with colleges and companies. Since the debut of SC Future Makers, more than 130,000 South Carolinians have created personal digital portfolios.
"We are excited to welcome Elisabeth and to have her lead the SC Future Makers initiative," said Sidney Locke, Vice President of Human Resources and Communication for Sage Automotive Interiors, Inc. and Chair of SC Future Makers. "Having a skilled and qualified workforce is critical to the success of the manufacturing industry, and SC Future Makers is an innovate program that inspires, empowers, and connects the next generation of manufacturers. We look forward to Elisabeth's leadership and work to create a strong pipeline of talent and leaders for South Carolina's manufacturing community."
"I am honored to serve as the Executive Director of SC Future Makers," said Elisabeth Kovacs. "South Carolina's manufacturing industry provides individuals with incredible opportunities for prosperity and economic success that can truly be life changing. I look forward to continuing to build on SC Future Makers' success and make a meaningful difference in connecting our state's emerging workforce with the wonderful careers that manufacturers have to offer."
About Elisabeth Kovacs:
Elisabeth Kovacs is an experienced professional in economic, workforce and community development. With an extensive background in advancing South Carolina's economy and workforce, Elisabeth previously served as the manager of Workforce Development for the S.C. Department of Commerce and has been with the agency for more than 18 years. Prior to Commerce, Elisabeth spent time at the S.C. Department of Employment and Workforce and the S.C. Office of the Governor, as well as a two-year stint in the private sector.
Elisabeth holds a bachelor's degree from the University of South Carolina, is a certified economic development finance professional, a South Carolina certified economic development professional and has completed two years of the nationally accredited Economic Development Institute. Additionally, Elisabeth served on the advisory committee on data for evidence building for the U.S. Department of Commerce and on the JEDX advisory committee for the U.S. Chamber Foundation; serves on the board of trustees for the Carolinas AGC Foundation and is the former board chair and current board member of the Boys and Girls Club of the Midlands.
###
SC Future Makers is an initiative of the South Carolina Manufacturers Alliance that connects emerging talent with opportunities in advanced manufacturing and other industries throughout South Carolina. Since its debut in 2016, SC Future Makers has worked with more than 130,000 South Carolinians and more than 200 South Carolina high schools.